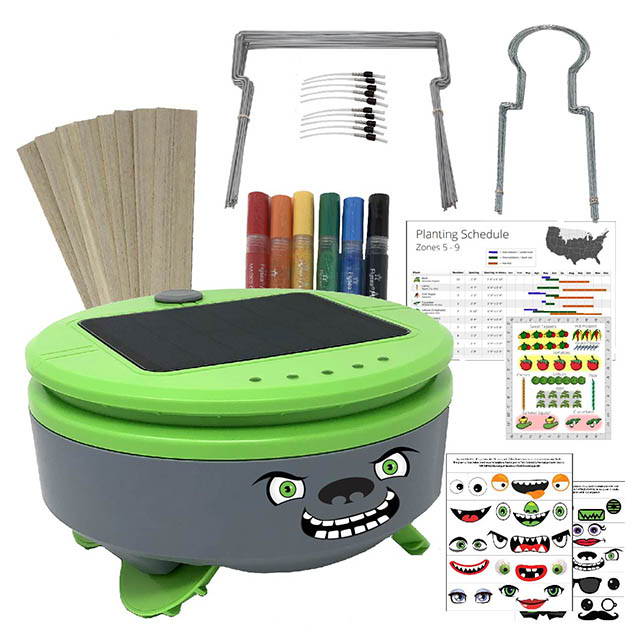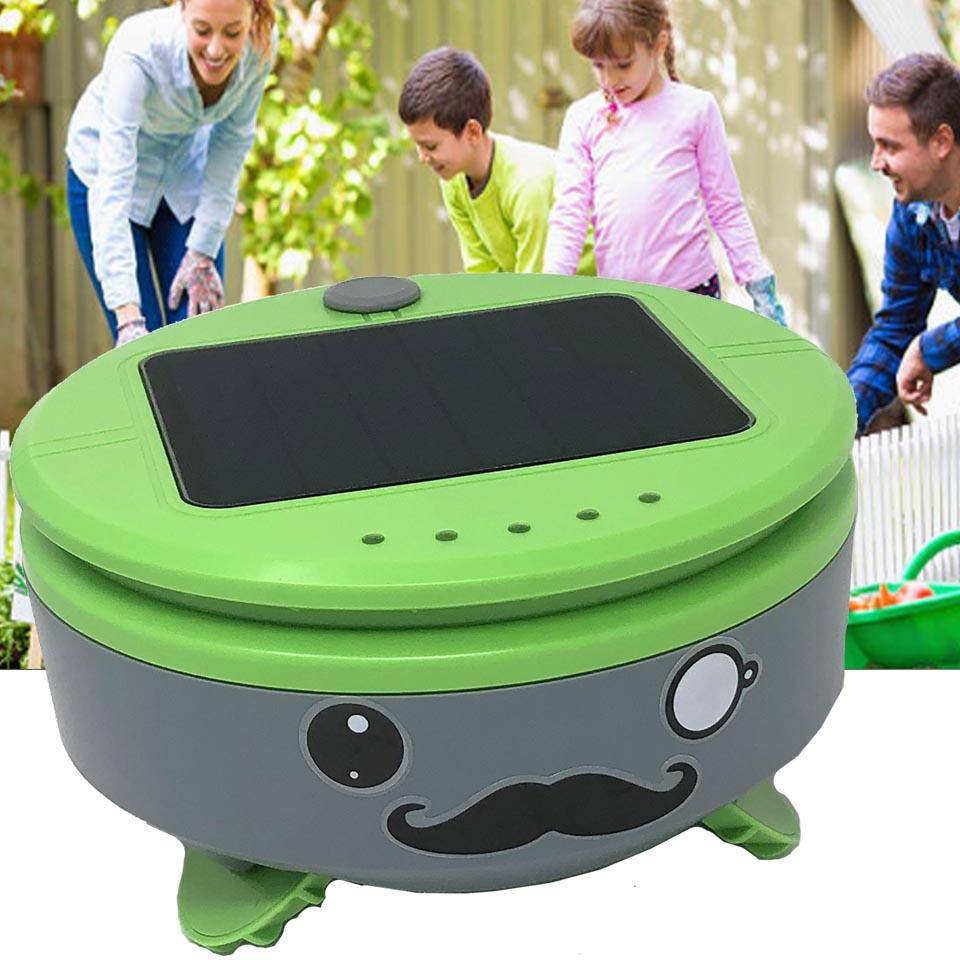 Tertill Grow Together Bundle
The Tertill Grow Together Bundle brings the joy of gardening to all ages. By eliminating the need to constantly weed, Tertill helps you keep young gardeners engaged in the magic of planning, planting, and caring for the garden as well as the thrill of eating fresh organic vegetables right off the vine. Use Tertill's robotic awesomeness to build a lifelong passion for gardening.
Includes:
Solar powereed weeding robot, with

10 plant guards
10 row guards
10 replacement whacker strings
Laminated garden planner

Over 40 decals to personalize your Tertill
10 Wooden plant tags and acrylic paint markers
Created by the inventor of Roomba, Tertill lives in your garden, runs on sunshine, and weeds every day. Tertill keeps weeds from taking over your garden robotically, without spraying herbicides, hauling mulch, or putting down ugly plastic films. Proven as effective as hand weeding by the Cornell School of Agriculture, Tertill lets you grow your best garden yet.
"This weeding robot will save you time and energy removing weeds automatically." 
Ross Trethewey, This Old House
---
Sample Grow Together Activities
Grow Together Activity #4: Power and Energy
Tertill Message: I am designed to live in your garden where there are no power outlets, so I need to get my energy from somewhere else. Take a look at my top. What do you see? That big black rectangle is a solar panel. Let's explore how I use my solar panel to convert energy from the sun to power that turns my wheels and spins my whacker string.
Grow Together Activity #12: Weed Seed Bed
Tertill Message: A weed seed bed isn't somewhere to sleep. It is a term scientists use to define all the weed seeds hiding in your soil. Did you know there might be over a MILLION of them lurking in your garden right now? Do you know why people want to keep weeds out of their gardens? The reason is weeds compete with your plants for water, nutrients, and sunlight. Having fewer weeds means having healthier plants. Let's look at some sneaky ways weed seeds get into your garden – and how to stop them – or at least some of them!